Paultje and friends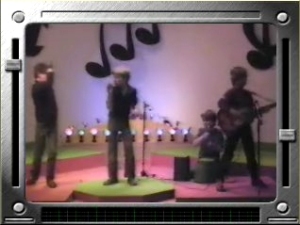 Paultje van der Linden was misschien wel 1 van de eerste playbackers van Nederland. Hij zat bij mijn dochter Anouschka Schutte in de klas.
Het is opgenomen in mijn studio in Aalst-Waalre The Netherlands 1980 of 1981
Paul van der Linden, René van de Ven, Wim Karsmakers en (ik denk) Wim van Gastel, zesde klas van de Canisiusschool in Waalre, begin jaren 80..